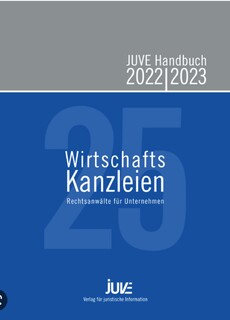 Law firm ranking - JUVE 2023.
Our staff, trainees and lawyers are very pleased that the bmp LEGAL team has once again been included in the list of the most recognised law firms in Western Austria in 2023 by the well-respected and independent JUVE publishing magazine (see: https://www.juve.de/juve-rankings/oesterreich/tirol-und-vorarlberg/). Special thanks go to our staff and our loyal clients. Without them, this would not have been possible. It is a reward for our persistent hard work and at the same time an incentive to keep improving.
Michael Brandauer, LL.M.
law office
| | | |
| --- | --- | --- |
| Marktplatz 11 | | | Industriering 21 |
| 6800 Feldkirch | | | 9491 Ruggell |
| Österreich | | | Liechtenstein |
Newsfeed
about law AND bmP legal
#bmp LEGAL - as a member of AUSTRIA LEGAL NETWORK (www.waln.at) - Training Meeting September 2023
As our Lawyers' Cooperation Network (ALN) now consists of 12 law firms throughout Austria (with almost 50 lawyers and trainee lawyers), joint training sessions on various topics of business law are very important in order to share experiences and know-how. The last event took place from 16 - 18 June 2023 in Carinthia (June 2023).

#bmp LEGAL - Lecturing activities in the context of training lessons for young doctors (Vorarlberg Medical Association)
The future of medical law is close to our hearts. Therefore, we gladly accepted the invitation to participate in the important further training of young doctors - within the framework of the Medical Association of Vorarlberg. Participants can look forward to exciting topics and cases, including the division of work in medicine, the protection of patient data and the long-running issue of patient education and consent:

afm+seminar: Medical Law and Polypharmacy
Friday, 02.06.2023, full day
Health Forum ÖGK Dornbirn
Accompanying course in general and family medicine for junior doctors

#bmp LEGAL niche groups
The niche groups #bmp LEGAL medical - #bmp LEGAL banking or #bmp LEGAL sports are becoming increasingly popular and our clients are growing in these areas. Our employees have not only acquired special legal know-how, but also many years of practical experience and have learned the profession from scratch. Mag. Tiefenthaler and Dr. Brandauer studied medical law at the University of Innsbruck, Dr. Brandauer even spent many years as a paramedic in medical practice. But we can also put decades of work as a supervisory board member of a larger Vorarlberg bank alongside work in the legal department of international banks on the line for our clients in the #bmp LEGAL banking niche. Even in the sports sector, our employees can demonstrate practical assignments at a high level. We authentically know what our clients are talking about and what they need (November 2022).

#bmp LEGAL (sports)
Our bmp sports team is pleased to provide legal support to the PIONEERS Vorarlberg - as the only professional ice hockey sports team in Vorarlberg in the ICE League. Again, this is exciting work that is fun to do. We wish our client every success in their first professional year in the Austrian Bundesliga (September 2022).


#bmp LEGAL Talks in Town 2022
We invite people we admire to our bmp Marktgasse law office and talk to them. Video podcast will start soon and be published on this homepage (May / June 2022).


#bmp LEGAL (medical)
Our bmp LEGAL medical team was recently allowed to provide legal support to an Italian medical device manufacturer during an activity on the Austrian market. An exciting job that was fun. We wish our customer continued success and, above all, many satisfied users (November 2021).

#Networking with national and international business lawyers
Whereas the visit to an exceptionally stylish event organised by a Viennese public procurement law specialist on 28/29. August 2021 in #Venice had been a private event of a friend, our attendance to the ICLA conference from 15./16. October 2021 in #Dublin will continue with the tradition of intense and informative meetings with international business lawyers from all over Europe. We look forward to personally maintaining national and international contacts with business lawyers in order to be able to ensure the best possible support for our clients, especially in cases with an international legal background (August / October 2021).

#Dr. Michael Brandauer - as notary public (Liechtenstein)
Dr. Brandauer successfully passed the notary public examination in Liechtenstein (end of May 2021) and recently submitted the application for entry in the list of public notaries. Therefore Dr. Michael Brandauer will be able to expand his range of legal services as a notary public in Liechtenstein (presumably as from July 2021 onwards). bmp LEGAL is then able to render one-stop-shop legal services (June 2021).

#COVID-19 easing
The clients of our law firm are welcome to visit our office again under (almost) normal conditions (however abiding by the 3G rules). We look forward to welcoming you again personally and healthy in our beautiful premises in the old town of Feldkirch (May 2021).

#First law firm in Vorarlberg with TWO medical law specialists
In autumn 2020, Mag. Valentina Tiefenthaler will start the medical law program (LL.M.) at the University of Innsbruck (headed by Univ.-Prof. Dr. Bernhard Koch, LL.M.). Three years ago Dr. Michael Brandauer was the first Vorarlberg lawyer to pass the exams of this programm with excellent results. Thus, the law firm bmp LEGAL is strengthening its position as a competent address in all medical law issues (September 2020).

#EU-MeldepflichtG (EU-Dir. 2018/822 - as regards mandatory automatic exchange of information in the field of taxation in relation to reportable cross-border arrangements) - the basic deadline July 1, 2020 is approaching rapidly (June 2020).

#bmp LEGAL advises a Northern European company on proceedings how to admit a new medical product to the Austrian market (May 2020).

#COVID-19 / civil courts start their work again today. From 9 a.m. bmp lawyers will be back in court pleading with masks (4th May 2020).

#Awerian Ski-Meeting in Baqueira / Spain - bmp LEGAL strenghens its European legal relationsships (2. Februar 2020).


#Awerian Meeting in Paris - bmp LEGAL part of a circle of international Commercial Lawyers (29. November 2019).

#bmp LEGAL lecture at the 5. Congress of medical doctors at Feldkirch hospital (16. November 2019).